ALL RECIPES ARE AWESOME RECIPES AND HAVE BEEN TRIED AND APPROVED.
NEWSPAPER NAILS
Supplies:
nail file
base coat & top coat
light color nail polish (white or cream works best)
small strips of newspaper
alcohol
small glass dish
First find a font/style of type on a newspaper you like. Cut small strips out of the news paper that are big enough to cover your nails. Shape and file your nails till they are just the way you like! Paint them with a base and 2 or more coats of color. Let them dry completely.
Once they are dry pour a little bit of alcohol in a small glass dish. One finger at a time, dip your nail in the alcohol for 10-15 seconds.
Quickly grab a piece of newspaper and firmly press it on your nail. You want to do this step fairly fast, if you press it on too long the nail polish will stick to the paper and come off. Roll your finger as you gently pull the news paper off the nail. AMAZING! The text from the paper sticks to your polish. Continue doing each finger until all your nails are covered in text. It might take a few tries to get this down, but once you get the hang of it.. Piece of cake!
To finish off this cute look and make your polish last longer, paint with a top coat.
WATER MARBLING
you will need:
1. strawberries
2.baking powder/baking soda
3.jar (to put it in)
mix both of them together until dissolved.
then use it once every month. NOTE: brush your teeth after using it
enjoy.
REMEMBER post comments on how this recipe worked out
makeup
This is a great natural eye makeup remover. Easy to make and easy to use.
Blending Procedure:
Blend the above ingredients together and store in a tightly sealed bottle.
Apply with soft tissue or cottonball to remove makeup around the eyes.
Aphrodite Apple Mask
This recipe is courtesy of

Noreen Finneran

"
Incredible Edible Spa
"
1 T Applesauce
To Make: Purée apple in a blender or add applesauce to a small bowl. Mix in the wheat germ to form a paste.
To Use:
Apply to washed, scrubbed, and steamed face. Allow mask to set for 10-15 minutes. Tone then moisturize.

HAIR CLARIFIER
Ingredients:
The ingredient amounts have been scaled to the new serving size. Any ingredient amounts, cooking times, and/or temperatures referenced in the directions still refer to the original serving size.
2

tablespoons

shampoo (either homemade or store bought)

1

tablespoon

baking soda
Directions:
1

Easy peasy!

2

While you're in the shower, bring along the box of baking soda with you.

3

Measure out approximately 1 tablespoon of baking soda and add it to twice as much shampoo in your palm.

4

Use the shampoo as you would normally, using the pads of your fingertips to give your scalp a thorough massage.

5

Rinse very well with cool water, and then condition as normal.

6

The baking soda should help remove build-up, naturally!
Read more: http://www.food.com/recipe/hair-clarifier-52111#ixzz1t7gIvu00
strawberry salt scrub:
Directions:
1

Mix first three ingredients together, then mix in the salt and the baking soda.

2

If you find it is too thin add some more salt.

3

Add fragrance if using.

4

The strawberries will loose their bright red color whilst you are mixing, they go more purple/grey.

5

Transfer to a container, preferbly plastic.

6

Use in bath or shower and make sure you are on a non-slip surface.


Read more: http://www.food.com/recipe/strawberry-salt-scrub-122247#ixzz1t7gmzeTs
Deep Conditioning Hair Treatment for Damaged Hair
Ingredients:
1

cup

mayonnaise (room temperature if possible, like from a jar of brand new mayo just off the grocery store shelf)

1/2

cup

olive oil

3

egg yolks
Directions:
1

Blend all ingredients together in a bowl.

2

* If possible use room temperature mayo - if not, let mixture warm up to room temperature*. **If you are in a rush and just can't wait - microwave the mayo for 15 seconds - but be careful - if you nuke it too long it begins to separate**.

3

Apply thoroughly through your hair adding extra at the ends.

4

Pile on top of your head and cover with a plastic shower cap and then cover with a towel to keep in the heat from your head.

5

Leave on for at least 10-20 minutes and then rinse out.

6

Should make 1 to 2 hair treatments depending on the length of your hair.

7

If you don't want to save the left over for another treatment use whatever is left over as a moisturizing face mask. Also can be used on dry elbow and knees (for best results, this should be used immediately after making and not saved. It will still work, but won't be as effective as when it's fresh).

8

Do NOT shampoo afterwards, just rinse it really well. Do this on a day when you are not going to go out. Any oil that clings to your hair after you rinse it out, will continue to condition your hair until the next time you shampoo it out.

9

*** for best hair conditioning purposes, use immediately after making without refrigerating first. The reason is, the fats and oil will penetrate your hair follicles better if it is not cold. Tip to remember for all hair care: Warm/Hot opens the hair follicles so that conditioner can penetrate deeper. And cold water closes the hair follicles. So after you shower your hair, after you rinse every thing out, rinse again with a blast of very cold water. The coldest you can possibly stand. This colder the water blast will also make your hair super shiny!***.
AVOCADO MASK
Directions:
1

Put the avocado and the oil in a bowl.

2

Mash the former with the latter.

3

Apply mixture to your face and neck.

4

Make sure you avoid the eyes and lips area.

5

Leave it on for 10 minutes.

6

Wash off with warm water.

7

This mask helps to moisturize the skin.

8

Enjoy!


Read more: http://www.food.com/recipe/avocado-mask-for-all-skin-types-41579#ixzz1t7iIDQpW
Directions:
Melt recipes using beeswax or petroleum jelly as the base ingredients in a pyrex jug in the microwave or in a double boiler. Don't overheat: watch carefully, using small increments of microwave time, and heat only until just melted. Use individual recipe directions for instructions on heating paraffin wax.
Make sure the containers used for preparation and storage are clean and sterile. You can reuse old lip gloss pots or tubes, but thoroughly clean out the old product, then wash with soap and water, sterilize with rubbing alcohol, rinse with clean water and dry the container before reuse.
Use only cosmetic grade
Beeswax
or food grade ingredients.
You can buy small containers suitable for lip balms at some drug stores, dollar stores, and craft stores, or you can check these snap-lid containers online at Amazon:
Frontier Natural Products - Plastic Lip Balm Container With Snap Lid - 0.25 oz.
Methods of Melting Lip Balm
Microwave: If melting the base ingredients in the microwave, use short increments of time and watch carefully, removing as soon as the ingredients have just melted.



Over Hot Water: Some recipes recommend melting the base ingredients in a ziploc water placed in a pot of hot tap water. Once melting is complete, unzip the bag, add flavorings, rezip, then knead lightly to mix all the ingredients together. Snip off a small corner of the bag and pour lip balm into containers.



Double Boiler: If using a double boiler to melt lip balm, use low heat and remove as soon as melting has occurred.
Storage:
Once your recipe is complete, pour the melted lip balm or lip gloss into small containers and let cool completely before using.
Facial toners!
different flavors!
Watermelon Toner
1 cup watermelon chunks
2 tbsp witch hazel
2 tbsp distilled water
Purée watermelon chunks in a processor or blender. Strain the liquid and discard the solids. Mix the strained liquid with the remaining ingredients, stir and pour into a glass bottle. Dab on face using a cotton ball. This is rich in sugar and vitamins A, B and cup Watermelon has astringent properties, and the super high water content makes it an excellent skin refresher.
Easy Apple Toner
1 large apple, cored and seeds removed, cut into chunks with skin left intact
1 cup distilled water
1 cup witch hazel
Place apple chunks and water in a small saucepan, bring to a boil, remove from heat and allow to cool completely. Strain water and discard apple chunks. Stir in the witch hazel and decant toner to a clean glass bottle.
Red skinned apples will give the toner a slight pink hue; green apples lend a hint of green coloring. This apple facial toner is soothing for all skin types. Apply gently to face with a clean cotton ball and do not rinse.
Rose Skin Toner
3 ½ cups of witch hazel
½ cup dried rose petals
5 sprigs of fresh rosemary
Mix ingredients together making sure it is all blended well. Strain the blend and splash on your face after cleansing.
Facial scrub!!
Almond Oatmeal Facial Scrub
1/4 cup of oatmeal
1/4 cup of almonds
1 tablespoon cornstarch
1 tablespoon of chamomile flowers (or substitute 1 tablespoon of chamomile flower tea)
Add all ingredients to a food processor or blender and process until the mixture resembles a fine mealy-textured powder. Funnel into small glass jars.
ROSEMARY RECIPES!!
Rosemary Hair Rinse
Simply combine one cup of rosemary leaves with five cups of water and simmer for about half an hour. Let cool, strain out the leaves, and decant the rinse into a clean bottle. Use as a final hair rinse after shampooing to control oily hair and promote a healthy shine
Rosemary Hair Softening Rinse
Bring four cups of distilled or purified water to a boil, them remove from heat. Add half a cup of rosemary leaves, and 1 teaspoon borax (available in the laundry aisle). Cover and steep for two hours, stirring once or twice. Strain and pour into a dispensing bottle (a recycled shampoo or conditioner bottle with a flip top opening works wells). Use 1/2 to 1 cup as a final rinse after washing and conditioning hair. Remainder can be stored in the fridge for about a week.
Rosemary Scalp Restorative
A hair lotion recipe for men, designed to stimulate the scalp and promote hair growth.
Ingredients:
1 teaspoon vodka, 3 drops of rosemary essential oil, 5 drops of lavender essential oil. Mix the essential oils with the vodka, then add one tablespoon of water.
To Use:
Dip fingers into the lotion then massage into the scalp. Can be used before or after washing hair, and between shampoos as well.
Facial Herb Steam Bath with Rosemary
Here, rosemary is used in combination with other herbs in a fragrant facial steam bath that stimulates circulation, opens pores and removes impurities while tightening skin.
Preparation:
Bring three cups of water to a boil. Add 1 teaspoon each of dried yarrow, sage, rosemary and peppermint. Cover and infuse for five minutes.
To Use:
Place the pot securely on a table where you can sit in front of it comfortably. Drape a large bath towel over your head and shoulders then remove the cover on the pot, lean over, and arrange the towel so that it also forms a tent over the steaming pot of herbs. Keep your eyes closed, and your face about ten inches away from the pot. Allow the steam to circulate, breathing deeply and relaxing until the steam completely dissipates. Finish by gently rinsing your face with lukewarm water. This regimen can also be followed by a face mask and moisturizer for a full facial treatment.
Tip:
Strain the herbs from the leftover water and add it to your next bath for relaxing aromatherapy benefits.
Rosemary Facial Scrub or Facial Mask
Combine rosemary with some common pantry ingredients to make a gentle exfoliant that removes dead skin cells while leaving skin soft and silky smooth.
You Will Need:
½ cup each, ground oatmeal and ground almonds; 2 teaspoons ground rosemary; optional: pinch of powdered cinnamon.
Preparation:
Stir together all ingredients and store in a jar or container with a tight-fitting lid.
To Use:
Combine a teaspoon or two of the rosemary scrub mixture with enough water (for oily skin) or milk (normal skin) to make a paste. For dry skin, mix with cream. Apply to your face with fingertips, rubbing gently in circular motions all over the face and throat areas. Rinse with lukewarm water
Rosemary Acne Remedy
Boil two sprigs of fresh rosemary in ¾ cup of water, along with 1 tablespoon of black peppercorns. Simmer until water is reduced by half. Remove from heat, cool, then add two tablespoons of apple cider vinegar. Decant into a pretty glass bottle. Dab onto face, avoiding the eye area, after cleansing. Use to calm oily or combination skin that is prone to acne.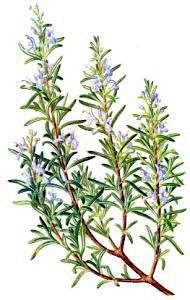 Rosemary Douche
This herbal douche is slightly astrigent yet gentle and refreshing.
Bring eight cups of water (preferably nonclorinated) to a boil in a medium saucepan. Remove from heat and add 4 tablespoons rosemary leaves. Cover and allow to infuse for two hours, stirring once or twice. Strain out the leaves and proceed as you usually would when douching.
Rosemary Body Splash
Make a rosemary-scented after-bath splash by adding rosemary to a glass bottle and covering with grain alcohol or vodka. Let sit for a few weeks, then filter out the leaves. Measure the liquid and add double that amount of water. Store in a glass jar or spritz bottle for use after bathing
(all from
http://www.allfreecrafts.com
)
hi there,
here is another beauty product.
how to make your own lip gloss
what you will need:
. Vaseline
.lip stick
. strawberry or other fruit for flavor
. paper plate
.stick to stir it
.jar to put it in
1. scoop some vaseline onto the paper plate
2.squish or mash the lipstick into the vaseline
3. mix them for while till it gets to the color you want
4.squeeze a tiny bit of juice from the fruit onto the mixture
5. mix it together
6.store it in the jar
7.enjoy
NOTE: APPLY IT AND MAKE SURE IT'S RIGHT FOR YOU. LEAVE YOUR COMMENTS
GOOD LUCK AND HAVE FUN!!!! you try these at your own risk